2019 has been a year full of unforgettable destinations & adventures for me! Here are my Top Travel Destinations of the year:
NO. 17 – PRAGUE, CZECH REPUBLIC
I'm starting my Top Travel Destinations 2019 with Prague. This city holds a very special place in my heart. We visit the capital of the Czech Republic several time each year since it's only 2 hours away from my hometown.
No matter if during the christmas season, to party with friends or for a romantic city trip in the summertime – Prague has so much to offer!
This is my review of our favorite hotel for a trip to Prague!
NO. 16 – BALI, INDONESIA
We visited the island of gods for the third time last year and we still explore something new every single time. Bali simply has so much to offer: From waterfalls to picturesque rice paddies, wonderful temples and delicious food options!
There are the reviews of my favorite hotels on the island:
NO. 15 – MALDIVES
Of course the Maldives are a must for my Top Travel Destinations! They are the best destination to unwind and simply enjoy life. We spend the days with snorkeling, sun bathing and good food while doing NOTHING (except some photoshoots from time to time 
 )
The best is that every island and resort is so different from each other. Some have a jungle on the island, others an incredible reef just in front of your villa and others endless white beaches.
Here is a list of my reviews about the resorts I loved the most during our stays:
NO. 14 – KUALA LUMPUR, MALAYSIA
2019 we visited the capital of Malaysia for the very first time. And we loved it so much that we came back again within the same month!
Kuala Lumpur is a really diverse city: cultures, religions, people, traditions, … it really is a great destination for a city trip.
Find all my Must See places in my Kuala Lumpur Travel Guide.
NO. 13 – DUBAI, UAE
Dubai is always a good idea – especially during European wintertime. That's why we come here at least once every year to catch some sunshine and enjoy the desert climate.
Dubai definitely is a city of superlative which combines the modern world with Arabic traditions and culture.
These are my Top Things to do in Dubai & Abu Dhabi.
NO. 12 – CON DAO, VIETNAM
Did you know that Vietnam has a wonderful island which reminds us a lot of Hawaii just a 30 mins flight away from busy Saigon?
Con Dao really surprised us with it's secluded location, empty beaches, green mountains. But this paradise island has a dark history since it was home to the notorious and cruel Tiger Cage prisons you can visit today…
Read more about our time in Con Dao here.
NO. 11 – BARCELONA, SPAIN
Oh Barcelona! It's my favorite city in Europe and of course also one of my Top Travel Destinations ! I absolutely adore the special atmosphere, being right at the beach, the Catalan Cuisine and all these beautiful buildings. If you haven't been there yet then you really have to put it to your travel list!
This is my Barcelona Travel Guide with the best spots in the city.
NO. 10 – TAIPEI, TAIWAN
We visited Taipei for three days in 2019 and instantly wished we would have stayed longer. Taipei is a beautiful city and not as crowded as most Asian metropolises.
The whole island Taiwan has so much more to offer that we definitely be back to explore the whole country.
This is my review about the hotel with the best view in Taipei.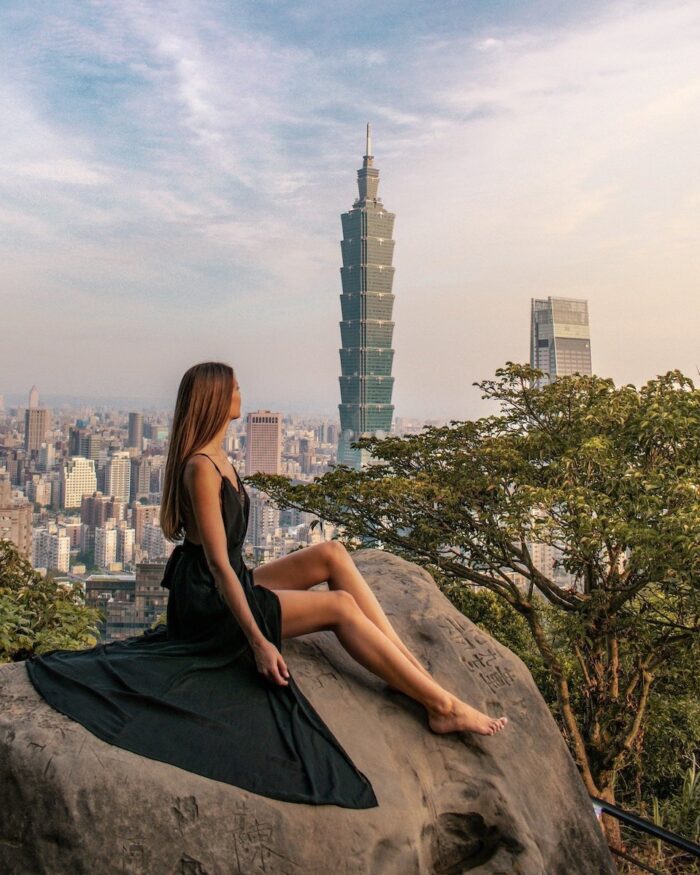 NO. 9 – MOROCCO
Morocco has been on my travel list for a long time already. So I was super happy to visit Agadir and the surrounding in 2019. We absolutely enjoyed the Moroccan hospitality, unique architecture and Cuisine! Next time we will definitely make a stop in buzzling Marrakech.
Read my Travel Guide: Agadir – Morocco off the beaten path
NO. 8 – TURKEY
Before 2019 I have only been to the Turkish Riviera for summer holidays. But the last time we visited some other and completely different areas of the country: We saw the hot air balloons rising above Cappadocia and visited the city Istanbul – where Europe meets Asia.
This is my Cappadocia Travel Guides with all Must See places.
NO. 7 – HONG KONG
Hong Kong is my favorite city in Asia and one of my Top Travel Destinations of 2019. We've already been here a couple of times and we definitely will be back in the future. I really hope that the political situation will calm down again soon so both inhabitants and visitors can enjoy this wonderful city.
These are my favorite photo spots in Hong Kong with the exact locations and how to get there.
Also find out which hotel is the finest address in the city.
NO. 6 – FRENCH POLYNESIA
Paradise is reality in French Polynesia. Turquoise waters, white beaches and green mountains await you together with a vibrant maritime life. It's the perfect destination for honeymooners, adventurer, diving fans and people which simply want to enjoy life.
We visited the islands Bora Bora & Moorea: Bora Bora has the most incredible resorts you will ever seen and Moorea is perfect for traveler which are looking for a wild island.
This is my blogpost about our adventures in Moorea.
My Hotel Reviews of the places we stayed at: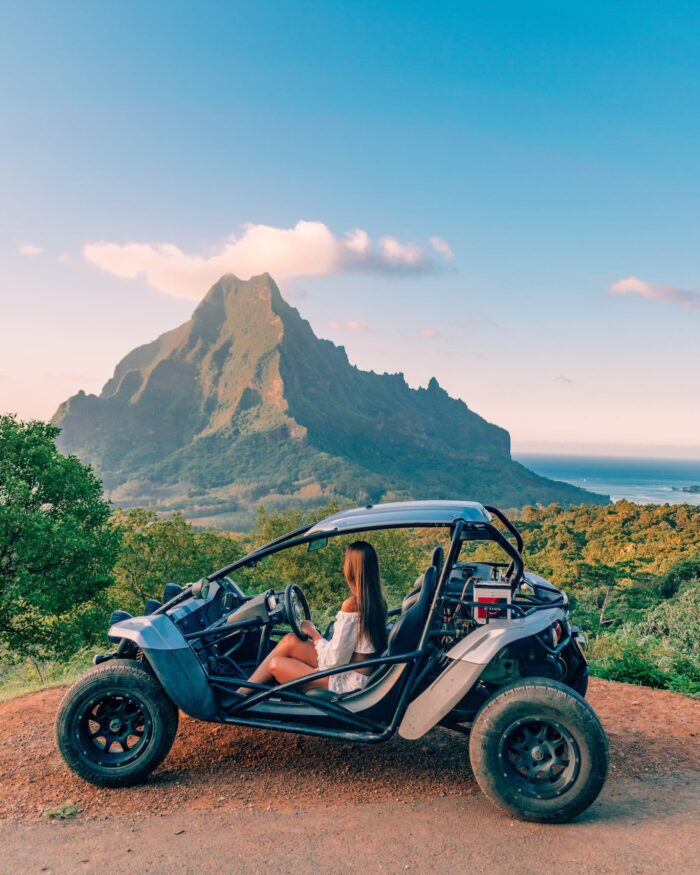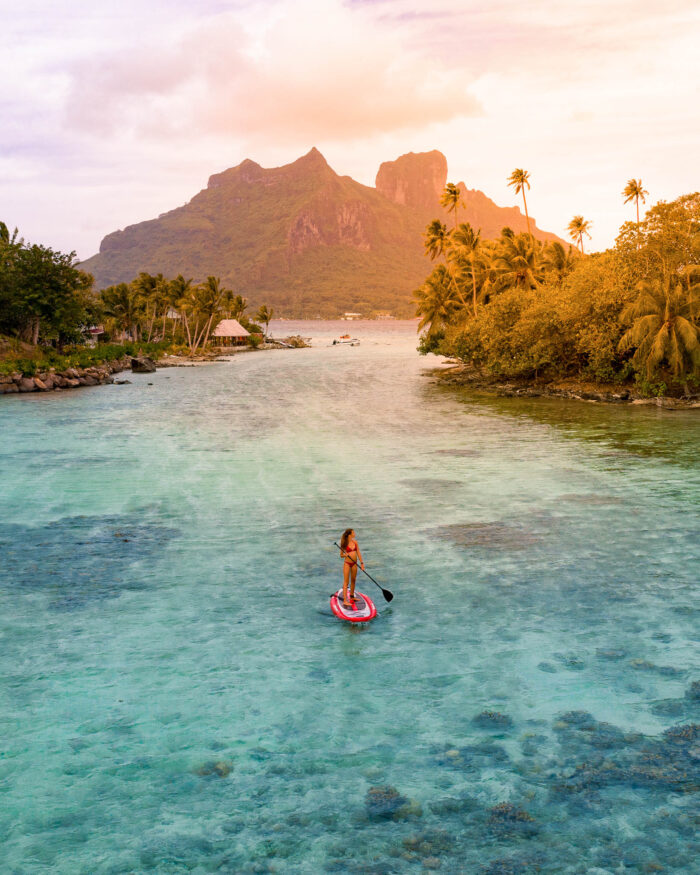 NO. 5 – USA ROADTRIP
The USA has some incredible National & State Parks and I'm always surprised by how diverse the nature of this country is. Last year we did a little road trip starting in Los Angeles to Las Vegas where we visited the incredible Valley of Fire State Park. From there we drove to the Joshua Tree National Park, stayed in a very special Airbnb and made a stop in Palm Springs.
Here you can find my guide for one day in Joshua Tree National Park plus the best place to stay there: A vintage air stream in the middle of the desert.
NO. 4 – KAUAI, HAWAII
If you know me well than you will also know that I love Hawaii from the bottom of my heart! So much that we even got married here in October 2018.
This time we came back to explore one Hawaiian island we haven't seen before: Kauai! And wow this island is wild: Hidden beaches which are only accessible via hikes, deep rain forest and the most wonderful coast line I've ever seen! Kauai definitely is an island for adventure enthusiasts.
NO. 3 – MEXICO
Our road trip to explore the Yucatan Peninsula in Mexico has been one of my absolute Top Travel Destinations 2019. We started with a few days in Tulum and made our way deeper to the country where we visited countless Cenotes and sacred places of the Maya. We had a wonderful time with daily delicious Tacos and Margaritas 
If you wanna read more about our trip read about it in my Yucatan Travel Guide.
Where to stay in Tulum? Read my Hotel Reviews here:
NO. 2 – EAST JAVA, INDONESIA
After visiting Bali for the third time in 2019 we also wanted to see a new part of Indonesia. We decided für East Java and it has to be one of my Top Travel Destinations EVER!
In three days we climbed up active volcanoes, visited the most toxic lake in the world and saw waterfalls from which I thought they would only exist in fantasy movies! This place will give you the feeling you are Indiana Jones exploring the wildest places.
Definitely take a look at my East Java Travel Guide and put this place to your Travel List!
NO. 1 – PERU
Three weeks in Peru have been my absolute favorite trip and the winner of my Top Travel Destinations 2019!
With two friends we took a rental car and drove through half of the country: from Lima to the South, further to the Andes and the Bolivian Border until we reached famous Machu Picchu in the central of the country. We even took a plane to visit a small place in the Amazon Jungle which is only accessible by boat via the river or by plane.
Since we experienced SO MUCH during this time I wrote my Peru Travel Guide in two parts:
What has been your personal Top Travel Destination 2019? And have I maybe inspired you to visit one of the destinations above?