'Sound of Silence 1964' airstream – the best Airbnb in Joshua Tree
During our road trip through Nevada & California the Joshua Tree National Park has been an absolute highlight for us. Not only because of the impressive landscape but also because of our lovely accommodation: An original vintage airstream in the middle of the desert!
LOCATION
The Airstream is located on the Joshua Tree Acres – together with five other vintage airstreams. It's only a few minutes away from the official entry and visitor center of the Joshua Tree National Park and around 45 Minutes away from Palm Springs.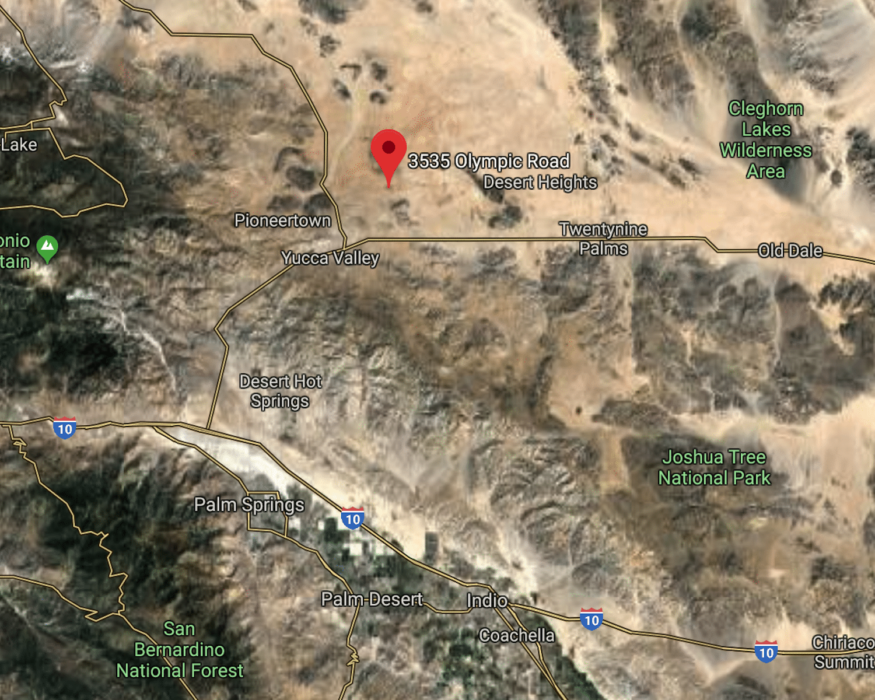 YOUR 1964 AIRSTREAM
The airstream we stayed in is called the Sound of Silence 1964 airstream. It's the biggest one and also the most photogenic one if you ask me. We looked for a unique Airbnb in Joshua Tree for a while and have been so happy when we found this one!
The outside area with a huge Joshua Tree right in front of the wooden terrace is perfect to enjoy the evenings. Sitting outside with a bottle of wine and looking at the countless stars above us has been a magical experience.
When you enter the airstream you will step in a little living area with the original interior and furniture from the 60's. Behind this first room is the huge cozy bed with several blankets and pillows to stay warm during the chilly nights in the desert. A little heater helps to warm up at night and if the sun heats up the air stream during the day you have an AC to cool down. The airstream even has a small kitchen and bathroom but these can not be used. But never mind – you will find them in the Club House!
THE JOSHUA TREE ACRES
As already mentioned above you share the area with five other airstreams. But the whole area is huge and the air streams are built away from each other to give each guest enough privacy.
During our stay in November 2019 there was just one other air stream occupied.
In the middle of the acres is a cute Club House, with a kitchen, living room and a bathroom with shower and toilet. Outside you find another kitchen with a grill and a huge sitting area.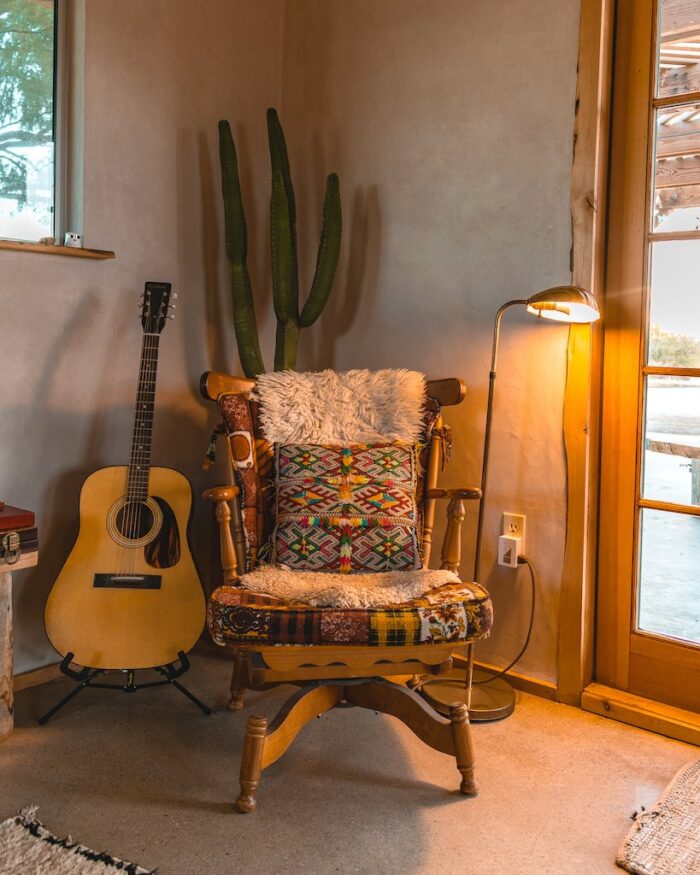 During the hot summer months you can use the small pool to cool down or to enjoy the impressive sunsets and sunrises of Joshua Tree.
If you walk around the area you find more cute details like a bath tub surrounded by some bushes, several hammocks, outdoor showers and of course many Joshua Trees – which gave this place its name
WHAT YOU NEED TO KNOW:
I was a little worried about the shower situation but it was no problem at all! You have running cold and hot water during the whole day and night in the Club House.
Towels are provided in the airstream if you want to use the pool or shower.
If you plan a BBQ or to cook you will find all necessary items in the Club House. Even basic spices to cook, plates, pans, wine glasses etc.
But remember that you are in the desert and no restaurant or huge shop is in walking distance. A little town called Yucca Valley is only 10 Minutes away by car. There you will find several eating options and even a Walmart to get groceries.
BOOK YOUR STAY
Make sure to SIGN UP FOR AIRBNB HERE before you book your Airbnb in Joshua Tree to get 25 EUR/28 USD off your first booking. And find the same airstream we stayed at HERE after you signed up with link above first to don't miss your discount!
RÉSUMÉ
Our stay at this amazing Airbnb in Joshua Tree has been amazing! It's something so different from the hotels we usually stay at and we both loved to be so close to nature and feeling like we took a step back in time. I would recommend to stay two or three nights to have enough time to visit the National Park during the day and still enjoy the vintage vibes of your airstream 🙂